Faculties
Faculty of Management
Department of Management
Department of Sports Management
Students learn about the resources of business management—people, goods, money, information—and how these interconnect. The most important thing in business is to collaborate with others to create new value. Students grow into individuals capable of creating such new value by studying how management can successfully solve the problems of companies and organizations.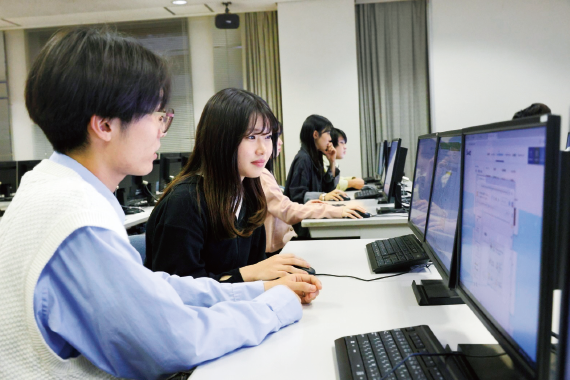 Features of the Faculty
Students conduct a range of project-based learning in unison with companies and local governments.
Students present their learning achievements outside the university; for example, at competitions and academic conferences.
Company internships and other firsthand off-campus learning experiences foster student growth.
Students get a wide variety of study related to the SDGs.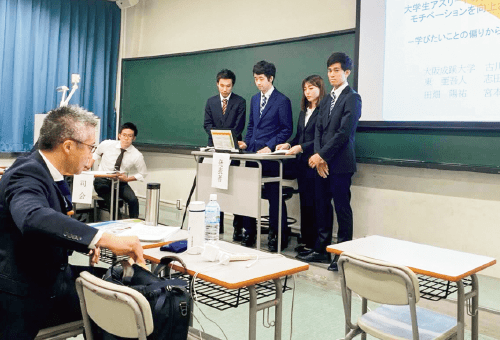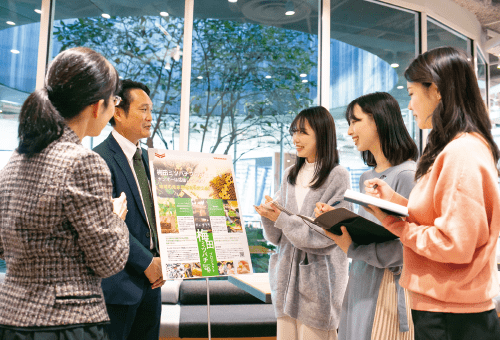 Department of Management
Management Course
Students learn modules including product development, marketing, and management strategy that can then be applied to a wide range of industries, to help them examine social needs and also to develop ideas and problem-solving skills to boost corporate growth.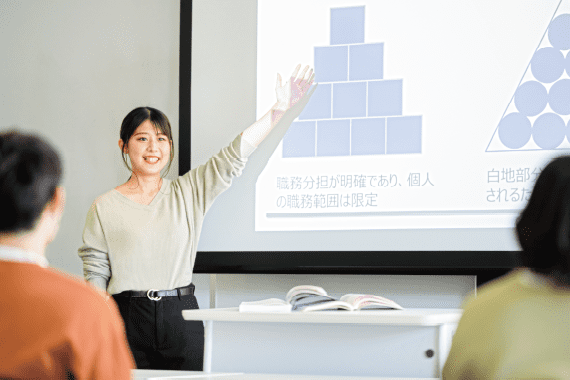 Public Management Course
A course for national and local civil servants, police officers, and firefighters. It teaches all the requisite knowledge of how national and local governments operate and nurtures candidates capable of planning and implementing measures to counter various problems such as the declining/aging population, income inequality, disasters, and environmental issues.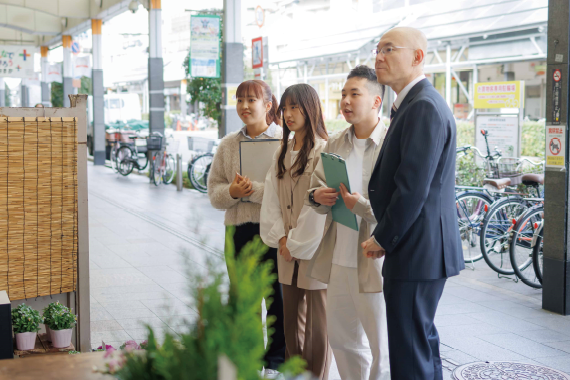 Food Business Course
Students learn three core areas of the food industry: management, informatics, and food science. They team up with companies and local governments to tackle product development, sales promotion, and store management techniques, honing their ability to spark joy and enrich lives through food and cuisine.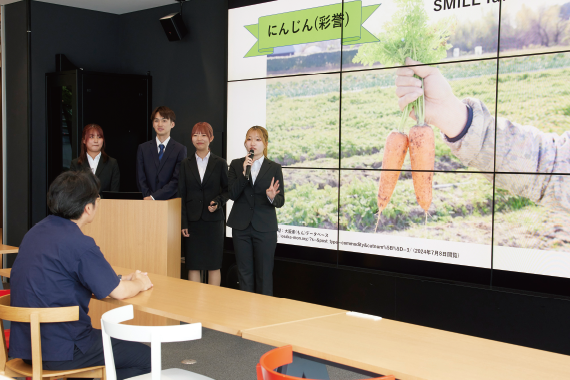 Department of Sports Management
Amidst the recent holding of major sporting events and a growing awareness of health and fitness, the sports industry looks set to catalyze the Japanese economy going forward. In this department, we teach marketing and promotion strategies tailored for the sports industry and nurture candidates well-placed to contribute to the same.