Faculties
Faculty of Global Tourism and Management
Department of Global Tourism and Management
Students acquire a range of knowledge needed to work in the tourism industry and the service industry either locally or globally. They will learn how to forecast trends, communicate so as to inspire people, gain the skills to create high-value-added international travel business plans and solve problems, and acquire the second-language and communication skills to become culturally sophisticated.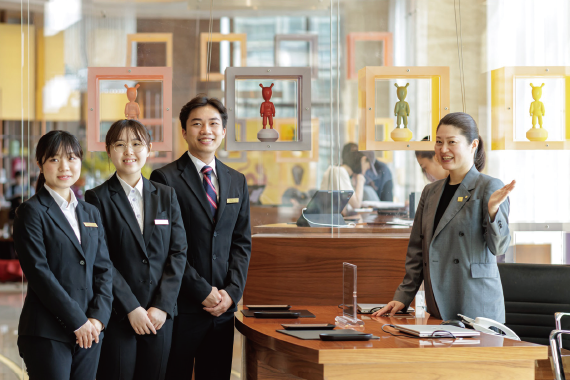 Features of the Faculty
Students get two opportunities to study overseas, take English classes geared to their level, and aim for a TOEIC score of 750 in their fourth year.
Thanks to collaboration with the World Tourism Organization (UNWTO), classes deepen students' understanding of global trends in the tourism industry.
Studies leverage the university's relations with private and government organizations: the UNWTO and its Japan office, ANA Strategic Research Institute, JTB, ANA Airline School, and municipal governments (Ikeda, Ibaraki, Sakai, Toyonaka, Sanda, etc.).
In relatively newly developed areas of tourism such as eco-tourism, adventure tourism, and sustainable tourism, students do fieldwork and projects in which they practice promoting local tourism and creating new kinds of tourism businesses.
Influential guest lecturers, including former UN ambassadors and heads of airline company research institutes, teach about the latest in the tourism industry.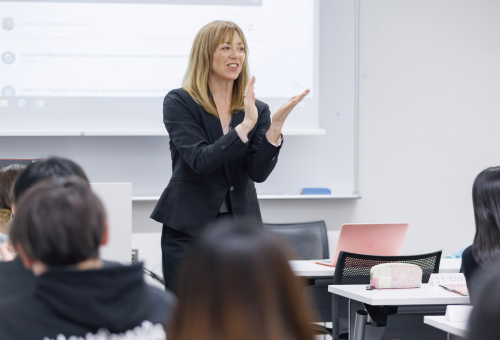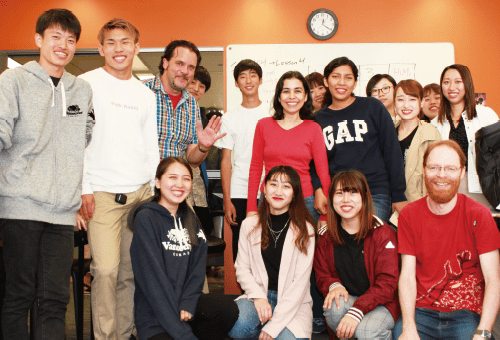 Department of Global Tourism and Management
Global Business Course
This is for students who want to conduct business overseas or other work related to international exchange or multinational organizations. Through studies that involve global industries and exchange with people and institutes from around the world, students will graduate with a global perspective and the ability to work on the international stage.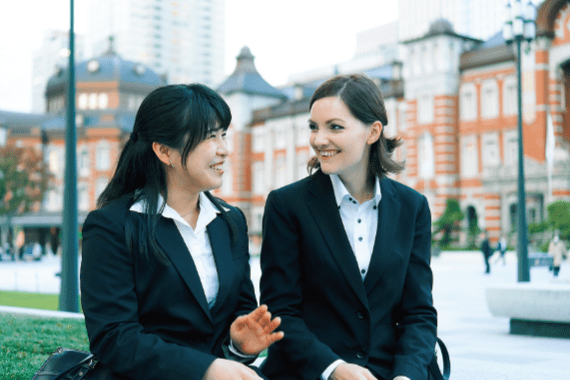 Global Tourism Course
This course is for students aiming to work in tourism. Through firsthand practice in taking a hospitality mindset in travel, airline, hotel, and event situations, they will learn everything they need to have the key skills to be a member of the future tourism industry.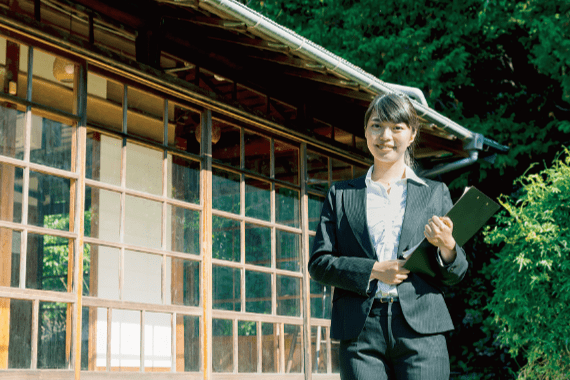 Tourism and Community Development Course
This course is for students who want to work in regional tourism policy or tourism promotion. If you are interested in making tourism policy proposals, discovering tourism resources, and revitalizing communities through tourism, or being a part of regional promotion and community development, this course is for you.